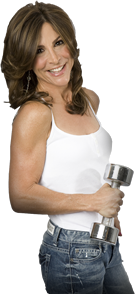 READ STRESS SURVIVOR'S STORIES FROM THE BOOK FOR FREE

SUBSCRIBE TO NEWSLETTER
Join this Awesome Community and receive free email updates!

Get Email Updates
Greens with Envy
"Greens with Envy"
The best part of what I do as a Performance Nutritionist is finding solutions for men & women to help them attain & maintain their personal best in health, sport & life. The results often lead to amazing accomplishment whether it's winning Wimbledon, the Tour de France or even the Olympic Gold. More frequently, they provide simple strategies for helping individuals get energized to tackle the everyday stresses of work, marriage and daily living.
Low Nutrients = Low Energy
Sadly, most of us are working off of a negative-energy diet—a nutrient-deficit food intake especially when dealing with stressful times. A deficient diet means you won't have the energy needed to sustain your strength & endurance for the marathons of life. More often than not, the nutrients most likely to be depleted during stress are the B vitamins, electrolytes and antioxidants. Compounding these deficiencies, research suggests stressed individuals typically make poor food choices, opting for fast food meals & happy hours after work. Not surprisingly, these habits sabotage any efforts to get enough vitamins and minerals deal effectively with what I call in the book, life's daily "stress fractures".  Ultimately, fully recovery from a stressful day, a workout or even the ability to get a head start on tackling the next day's stress series is thwarted.
One way to achieve some nutritional balance may be with dietary supplements. Don't get me wrong, whole food is the ideal solution since vitamins and minerals work synergistically however, during stress it is not always possible or desirable to eat the healthiest diet.
In my opinion, the next best strategy is to consume a whole food supplement like natural powder to add to a refreshing post workout beverage. One needs to stay hydrated anyway so why not hit two nutritional birds with one stone. Consuming a fortified concoction of a low sugar beverage & a powdered supplement especially after a workout acts like a racecar to muscles, fast forwarding nutrients to the brain and body when blood flow and hormones are at their rockin and rolling. In fact research supports their benefits for exercise and for overall health.
One recent study in the Journal of Medicine and Science in Sports and Exercise suggested that a fruit/berry/vegetable supplement can attenuate blood oxidative stress markers cause by eccentric exercise, the exercise when your muscles are stretched and stressed at their greatest capacity like when you're running downhill or have your bicep curl extended. Another study which appeared in the Journal of Skin Pharmacology and Physiology showed the benefits of a fruit and vegetable supplement on skin microcirculation, an organ typically affected profoundly by stress. In this study, the results were an astounding 39% increase in microcirculation, 9% increase in skin hydration increased by 9%, skin thickness increased by 6% and skin density by 16%. Getting nutrients to the skin is not only beneficial to those of us impacted by daily stress, but those profoundly affected by nutrient deficiencies and susceptible to psoriasis. Might as well look you're best even when you're not going through the best of times, right?
"Greens with Envy"
In the July issue of Consumer Labs newsletter, powdered supplements like daily greens were reviewed and the results were alarming in some cases. The review highlighted the good, bad and ugly of 11 brands; whether or not they are contaminated or even contain the ingredients they claim to have.
You see, greens are not all they are cracked up to be. While most will be a blend of some type of chlorophyll containing leaves of sprouts, barley, wheat or algae, they are often doctored with extracts, herbs probiotics or enzymes. They are also not miracle foods—do not cure everything from lethargy to cancer—they are simply a resource for some of the vitamins, minerals and compounds you can get in fruits and veggies, not a substitute for them. They may contain some of the antioxidants, phytonutrients, fibers, and carbs required for energy and good health however you still need to get healthy food in your diet. Greens are one solution can tie you over until you can get a hold of that next healthy meal.
The way I use greens is to add them to my morning or post workout smoothie, to use while traveling or to include during the detox phases of my yearly program. Mind you, I am a healthy vegetarian, consume lots of greens, fruits and veggies on my own, but love the taste and the impact they have on my gut and overall recovery from the toxic stresses of the world.
Since the Food and Drug Administration (FDA) nor any other agency routinely tests these powdered supplements, I am thankful that my favorite greens, Amazing Grass Green Superfood passed the litmus test of ConsumerLab standards—independent testing of various products for harmful metals such as arsenic, lead, cadmium & mercury; microbes & toxic pesticides. American Health, Garden of Life, Solgar & Juice Plus Garden Blend also met the stringent criteria.
To learn more:
De Spirt S, Sies H, Tronnier H, Heinrich U. An encapsulated fruit and vegetable juice concentrate increases skin microcirculation in healthy women. Skin Pharmacol Physiol. 2012;25(1):2-8. doi: 10.1159/000330521. Epub 2011 Aug 5.
GOLDFARB, ALLAN H.; GARTEN, RYAN S.; CHO, CHANGMO; CHEE, PHILLIP D. M.; CHAMBERS, LAUREN A.Effects of a Fruit/Berry/Vegetable Supplement on Muscle Function and Oxidative Stress Issue: Volume 43(3), March 2011, pp. 501-508 Medicine & Science in Sports & Exercise
Hunter HJ, Griffiths CE, Kleyn CE. Does psychosocial stress play a role in the exacerbation of psoriasis? Br J Dermatol. 2013 Jun 25. doi: 10.1111/bjd.12478. [Epub ahead of print]
Disclaimer: The information that you receive via this website/ blog is not intended to replace medical advice or be a substitute for medical or other professional assistance with your diet or health. Before embarking on any lifestyle change program, consult your personal physician. If you are taking a prescription medication, you should also consult your physician before making changes in your diet, exercise, eating behaviors or lifestyle habits.
Please also keep in mind, if your stress circumstances exceed your emotional resources; the burden is far beyond your abilities to cope with the situation and/or if the stressor is a threat to you or your loved ones then please seek professional help by calling 911, the legal justice system or a licensed professional counselor or medical doctor to help you to deal & cope with the situation.