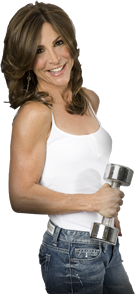 READ STRESS SURVIVOR'S STORIES FROM THE BOOK FOR FREE

SUBSCRIBE TO NEWSLETTER
Join this Awesome Community and receive free email updates!

Get Email Updates
Stress Research
Stress is Universal
After my own personal traumatic experiences with a near fatal car crash and Hurricane Andrew I became fascinated by watching others, finding role models who coped with stress & trauma successfully—especially extremely unfortunate, underprivileged improvised like I worked with in  Haiti, and the elderly who have had to deal with the aging process—loss of loved ones, livelihood and independence. It was striking to me how despite the darkness of their circumstances, they find peace, joy and love in everyone they meet, everything they do. I began to ask them questions, find out how they fared so well despite the extraordinary levels of stress in their lives.
For this book, I interviewed a few hundred, 18 to 83 year men and women, representing more than 31 countries, spread over 5 continents, including 12 Latin American countries, 5 Caribbean islands, and 17 United States, asking questions like how they've dealt with the stress and trauma in their lives—what they eat, the tools they've used, their favorite family recipes, and about their faith. I then randomly selected a cross-section of these subjects (average age = 34), and analyzed the data with a Harvard educated statistics professor.
The results were intriguing and inspired me to devote the next two decades of my career immersed in the field of stress & trauma—combing others research,  attending conferences worldwide, earning certifications and hand- on training working with the most extreme of stresses with American Red Cross International Disaster Services Mental Health Team in times of disaster-fires, earthquakes, floods, plane crashes; Project Medishare in Haiti after the earthquake; Victim Services Center with domestic violence, sex slaves, child abuse and numerous other programs community wide. Ultimately their inspiring stories, coping skills and healing recipes along with evidenced based research became the source of the foods, menus and recipes for an earlier versions of this book called  After the Storm© (1996) The Anti-Stress Diet© (2004).
Performance Nutrition for Tackling Stress is a condensed version of my research and summary of more than 100 scientific journal research referneces and resources on the science and neurobiology of stress; the impact of stress on the brain; relationship of stress to chronic disease; impact of stress on food choices and the impact of eating/disordered eating on nutrition status, overall health & the mind.
Professionals, the public and press will have the opportunity to meet my colleagues and myself at seminars & events worldwide. Sign Up for our FREE Newsletter.