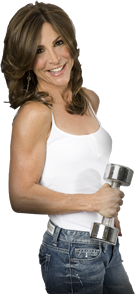 READ STRESS SURVIVOR'S STORIES FROM THE BOOK FOR FREE

SUBSCRIBE TO NEWSLETTER
Join this Awesome Community and receive free email updates!

Get Email Updates
MEET LISA
LISA DORFMAN, MS, RD, CSSD, LMHC has been an internationally recognized health expert for academia, industry, the public & the press for nearly three decades. A Nutrition Therapist— Licensed Nutritionist (LD/N) & Licensed Mental Health Counselor (LMHC) and a member of the Red Cross International Disaster Services Mental Health Team, Lisa has counseled more than 10,000 men, women and children through the daily stress & catastrophic disasters of life. The author of five books, Lisa's advice has appeared in USA Today, the New York Times and Wall Stress Journal and on radio and television including Dateline, Good Morning America, CNN, Fox New, ESPN & Lifetime, local and national news.
Lisa is a living testimony as a successful stress veteran, surviving a near fatal car accident with a drunk driver and the loss of her home to Hurricane Andrew while training to become America's fastest nutritionist—running, training and competing in more than 34 marathons, the Ironman, World Championship Long Distance Duathlon Championships for Team USA & hundreds of competitive events. Lisa resides in Miami, Florida with her husband of  more than 30 years & three  children. She is the Director of the Graduate Degree Program in Nutrition for Health & Human Performance, Department of Kinesiology & Sports Sciences at The University of Miami.
Lisa's Story:
From Performance Nutrition for Tackling Stress©
Preface.
Everything is gone….
"When daylight and its merciful calm came Lisa Dorfman and a small contingent of friends and neighbors scavenged for any and everything Hurricane Andrew had spared them … They were just amazed to be alive."
-Miami Herald, August 1992
It was more than a decade ago when extraordinary stress arrived at my front doorstep.
Huddled with my three young children in my bathroom tub, I watched in horror as my husband Bob wrestled with the ferocious winds that pressed against the buckling bathroom door. We gazed into each other's eyes as though these might be our last moments alive. No one predicted or prepared us for the 150-mile-per-hour winds, which shred our home to rubble and tore our lives apart. After the storm passed, our neighbors rushed over to collect us from the puzzle-size pieces left of our home, the memories of our lives strewn through the neighborhood and beyond. The emotional pain and physical exhaustion of the evening was numbing. Fortunately, our state of shock dulled our senses and anesthetized our souls.
After the shock of the evening wore off, our stress levels peaked sky-high as we tried to maintain some sense of normalcy. Visiting the site to retrieve lost keepsakes, speak to neighbors or meet with insurance agents or contractors only kept the trauma fresh and alive in our minds.
Throughout the next three years the pain of being "homeless" ate up my strength, endurance, motivation and appetite. We moved to six residences before our home was rebuilt. At times consoling my husband or children exceeded my emotional budget. Even the thrill of building the new home seemed daunting. Time moved slowly for me. Choosing a new toaster or paint color took hours to accomplish. As difficult as the recovery was, I now realize how quickly I healed as a result of my healthy lifestyle, training and nutritious diet. These habits, along with my faith and the support from friends, accelerated the rate that it normally takes most natural disaster victims to recover. Channeling the storm stress also propelled me to become one of Miami's best runners and triathletes. I believe my success at completing over 30 marathons, the Ironman triathlon and Long Distance Duathlon World Championships was a positive outcome of this experience. Today I look back and actually consider Hurricane Andrew a blessing in disguise.
www.GetHappyHours.com
Leave your troubles behind, time to relax and meet up with healthy minded men and women.
Meet Lisa for Get Happy Hour—a time to leave your work and families responsibilities to get together, chill, relax, run, rejuvenate and reenergize.
Along with Team Zico & other nutritious fuel companies, Lisa will show you how to get your "oomph" back, teach you healthy strategies for tackling the stresses of everyday life, training and beyond!