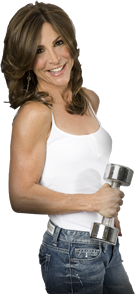 READ STRESS SURVIVOR'S STORIES FROM THE BOOK FOR FREE

SUBSCRIBE TO NEWSLETTER
Join this Awesome Community and receive free email updates!

Get Email Updates
Services
Performance Nutrition Coaching
 Lisa & her associates provide a combined 50 years in all areas of Performance: Nutrition Therapy, Cooking, Exercise/Fitness, Energy/Spiritual Healing and offer individual, family, group & corporate programs for Performance Nutrition, Stress Management, Culinary Nutrition & Communications.
60 minute Consultation, cost $250 evaluation consultation, $150 follow up session
Therapy on the Run©
Since 1983, Lisa has provided her clients with the option of working through nutrition and emotional issues on a training run, while walking, stretching or weight training. Lisa and her fitness experts can provide you with individualized programs to help you to lose stress related weight, repair stress induced health issues, or manage stress triggered eating and substance addictions.
Lisa and her associates provide individual, group &family counseling, coaching & consultation. They can meet with you at her office, your office, home, park, or beach; provide services live or online via email or Skype—any stress free environments to help you Detox, DeStress and Reenergize your body, mind & soul, conquer your challenges and empower you with new tools for coping with the everyday stresses of life.
60 minute Consultation: $250 Evaluation Consultation, $150 follow up session
Email Lisa: info@antistressdiet.com for additional information.
Spiritual Nutrition Therapy
Dr Frances Yahia, PhD, MS, MPH, CHES, LD/N, MHC, MFT, Licensed Dietitian/Nutritionist, Mental Health Counselor (Existentialist/Humanistic Therapy) & Marriage & Family Therapist
Dr Yahia an expert in energetic healing provides one-on-one energy healing consults in person, online, via Skype or phone to integrate body, mind and spirit by rebalancing energetic flow.
During a session, Dr. Yahia evaluates clients on areas where their energy may be unbalanced or blocked and perform a non-invasive healing to restore well- being. Energy healings have been shown to help with depression, physical pain, trauma and illness. Benefits also include increased energy, enhanced feeling of well-being, boosted self-esteem, stress relief and much more. Energy imbalance regularly impacts physical, mental, and spiritual health. Dr Yahia teaches clients how to DETOX their energy body & take control of their health.
Sessions are 60 minutes. Cost: $150